We are excited for the new year and working with all of our beautiful couples! Today we are rounding up some of the trends and wedding ideas we are most excited about for 2019.
Couples today are finding increasingly creative ways to personalize their wedding day. We know this year many of our couples will continue to buck traditions and find special ways to make their day more intimate and special. Looking ahead to 2019, here are just some of the trends we're loving for making your big day that extra bit special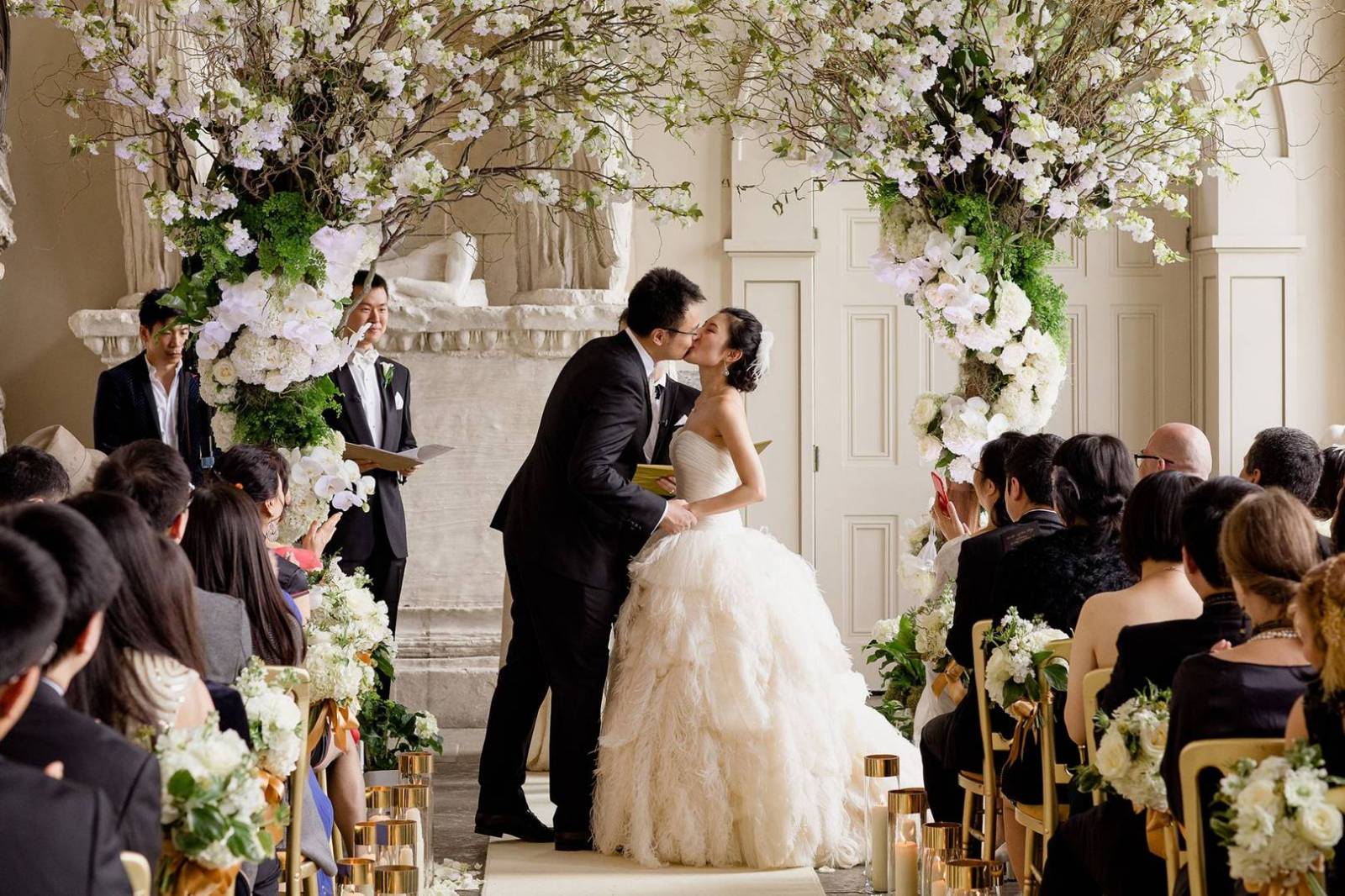 1. Bringing Nature Indoors

Finding gorgeous ways to bring mother nature inside through grand trees, rocks, moss and other beautiful natural elements.
Image by VOYTECK PHOTOGRAPHY via Brides.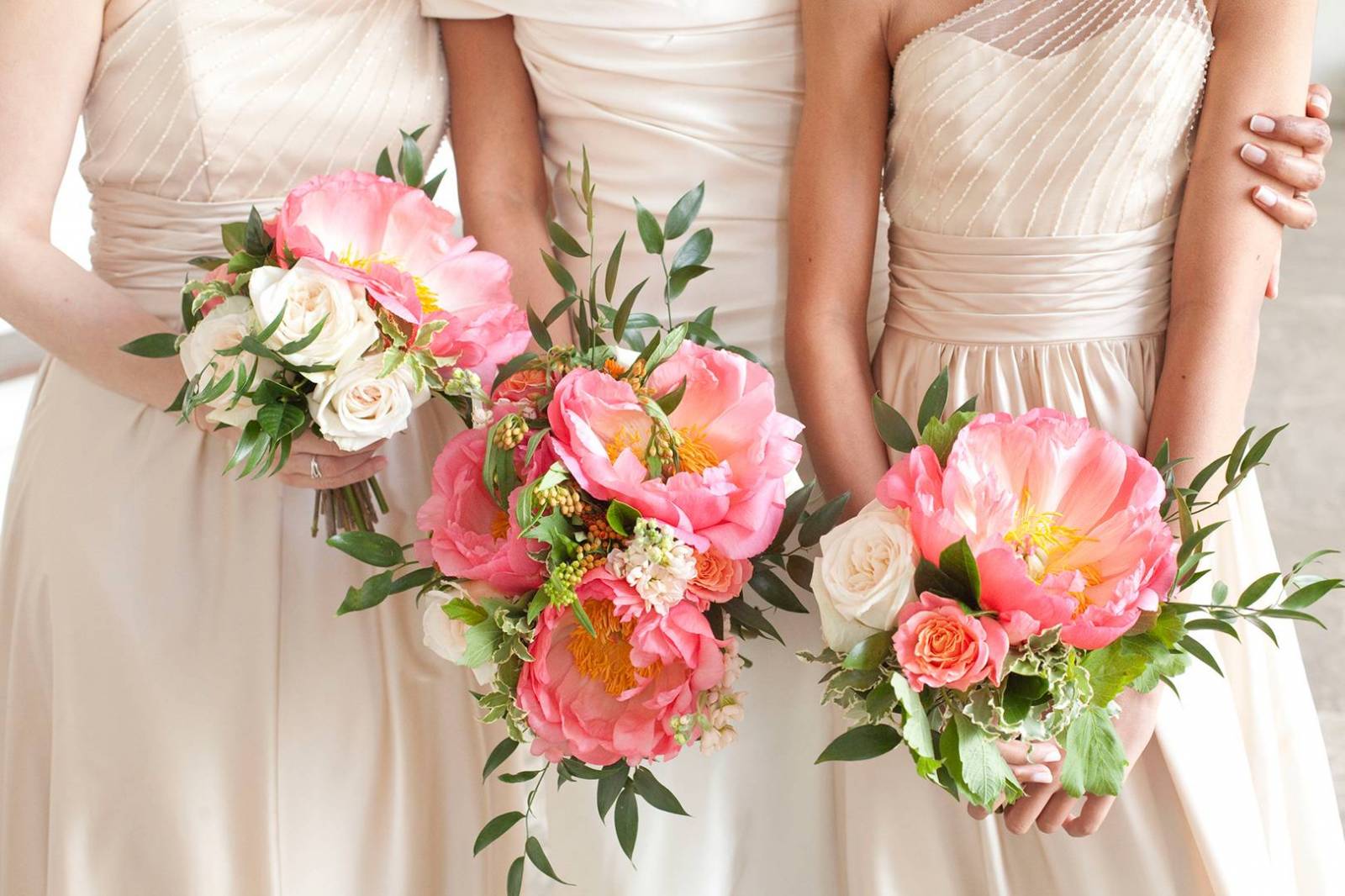 2. Bright Colours (like Pantone's Colour of the Year - Coral)
Pantone has chosen its colour of the year as a bright, sunny, pinky-orange named "Living Coral". It's a beautiful colour and we are expecting to see lots of beautiful bright colours used in flowers, bridesmaid dresses, cake, makeup and colour schemes.
Image by ZOSIA ZACHARIA via Brides
3. Insta-Worthy Colourful Confetti
Creating a brilliant photo-worthy confetti moment as you walk out of your wedding ceremony is one of our favourite trends. It's so much fun and creates the perfect Insta-worthy moment.
Image by Epiclovestory.co.uk via Brides
4. Simple Wedding Gowns
You can call it the Megan Markle effect but simple wedding dresses are definitely making a comeback and we love it too. They are beautiful, simple and flattering for so many types of women and styles of weddings.
5. Organic & Natural Flowers
We love that more brides are choosing natural, organic flowers and bouquets that are loose and unstructured.
6. Long Banquet Tables with Garland
One of our favourite design elements for receptions is beautiful long tables with elaborate garland flowing across them. We created these beautiful flowers for one of our brides and we hope to see more of this in 2019.
7. Small Intimate Weddings
This is a trend we've seen in the mountains for some time but it continues to grow. More and more couples are choosing special locations and narrowing their guest list instead. Choosing to host a small wedding opens up many more venue locations and options for your day.
8. Private Vows
We love the idea of couples choosing to perform a special and intimate ceremony all by themselves where they can share their vows in private and then join their guests later to celebrate.
Grand and elegant cakes are a beautiful statement at a wedding and way to create a show-stopping decor piece for your wedding.
10. Grazing Tables
Instead of having wait staff walking around the wedding with hors d'oeuvres, we're seeing many more people choose large grazing tables and elaborate antipasto platters where guests can help themselves. It creates a great environment for people to chat and mingle too.
If you'd like more ideas or information about how we can help design and coordinate your Banff, Canmore or Lake Louise wedding be sure to get in touch today.