Ever season is beautiful in the mountains but Spring holds a special place as it welcomes warmer weather and life back to the mountains. There is something special about spring weddings too - weddings filled with flowers, pastel colours and beautiful love.
Of course every season in the mountains can bring rather unpredictable weather, but every season also brings the most incredible beauty and scenery imaginable. Here are some of our favourite ideas for flowers and decor when planning your Spring wedding in Banff, Canmore or Lake Louise.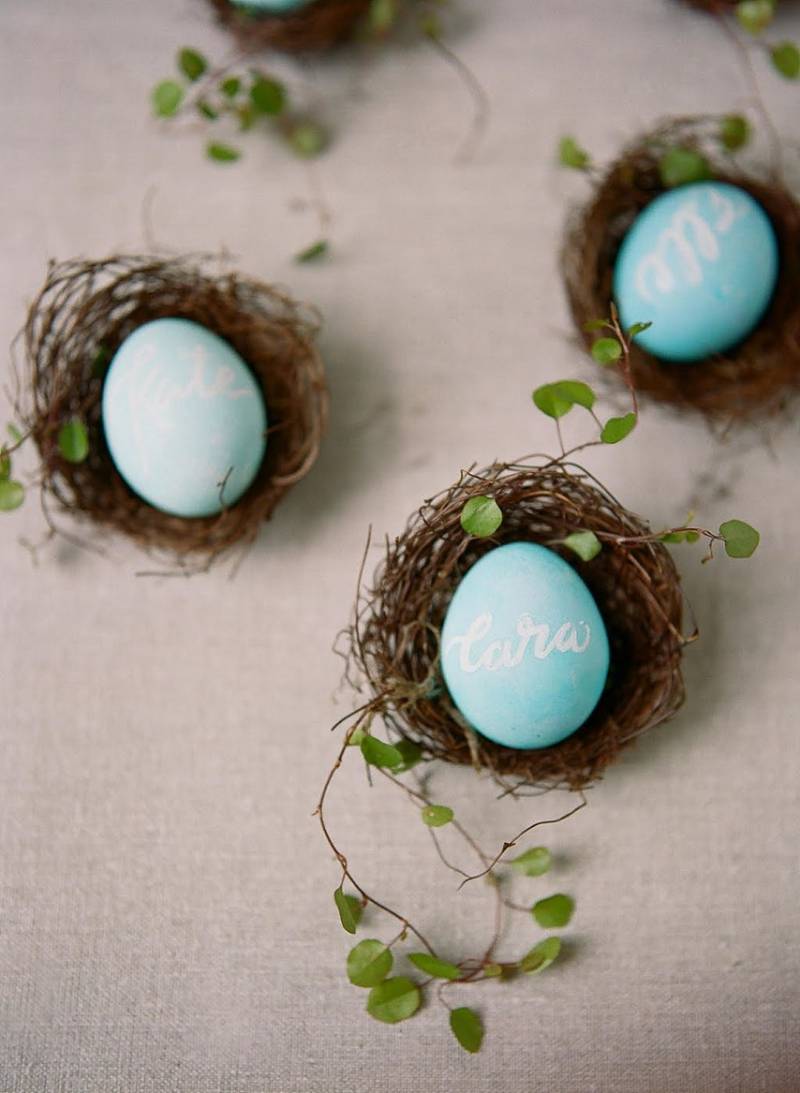 Blue Robin's Egg Escort Cards
Channel your inner child and dye eggs a pretty blue to create the most incredible Spring inspired escort cards. We think a little bird's nest and inspiration from one of the most recognized signs of Spring is a perfect idea for your wedding!
Photo by Christina McNeill; Florals by Loop Flowers; Planning & Design by Glow Events
Pastel Flowers
We love the natural, planted look of this flower-lined aisle or the stunning entrance above! Both of these looks combine tall, fresh blooms in beautiful pastel shades to give you that incredible Spring inspiration. Mixing pastel shades works incredibly well for a Spring wedding too!
Photo by Sawyer Baird
Tulips, Tulips, Tulips!
There is nothing that says Spring as much as tulips! There are endless creative ways to take this beautiful, happy flower and incorporate it into your wedding. We love the ideas of this pink hanging tulip chandelier, it's absolutely stunning and creates and incredible statement.
When thinking about your bouquet, tulips look best designed in a tight monochromatic bouquet. If you can find the, fringed tulips (like shown above) are incredibly unique and beautiful.
Photo by Christine Chang; planning by So Happi Together. and Photo by Kate Holstein;
Floral Statement Cakes
Pressed flowers or spring flowers fixed to a rustic white cake is an easy way to make a statement and incorporate the beauty of Spring. These cakes are Instagram-worthy and the perfect way to incorporate Spring into your beautiful mountain wedding.
Signature Cocktails with Spring Flowers
A signature cocktail is always a fun idea at a wedding but you can take your cocktails to the next level by freezing beautiful Spring inspired flowers into ice cubes.
Photo by Christine Chang; planning by So Happi Together.